The number of users is rising and new algorithms are constantly being developed to cope with the flood of content that people write in social media such as
Instagram,
Facebook,
TikTok,
Twitter
and other Media
Anyone who spends so much time on social channels runs the risk of neglecting real life and their own relationship. A study shows how dangerous the use of social media is for your own relationship.
​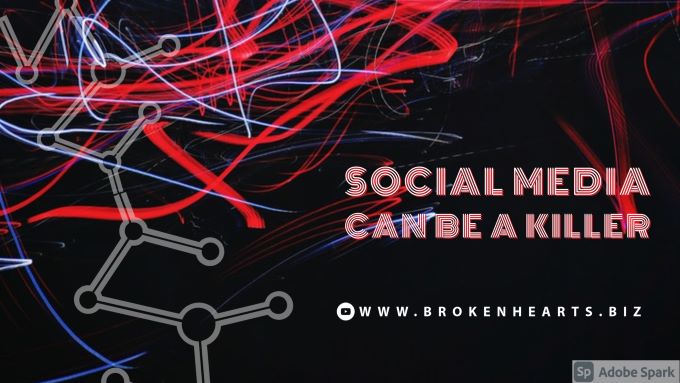 Social media made separation more difficult for every fourth man
Young men in particular cannot separate themselves from the online profiles of their ex-partner. The men follow the online life of their former partners even after they are already in a new relationship: One in five of the young men who were dumped stated that they regularly look at the profiles and posts of their ex-girlfriends.
Women, however, have probably already discovered the mute function: In the same age group, only 16 percent could not get away from their ex due to social media – but that is still almost every seventh woman.
More arguments and worse sex
It is probably no wonder that the smartphone is a frequent factor in every tenth relationship. One in four couples say that they talk less because of the smartphone – even while eating. Inevitably, this means that romance is also waning. Lovesickness and a broken heart are preprogrammed. The result: there are more frequent small quarrels and in the long run the sex becomes worse.
Every fourth woman secretly reads her partner's messages
The open secret in many relationships: She reads through the messages he writes or receives. That doesn't seem too difficult, after all, almost every second person confides the access code of their smartphone to their partner. But even those who keep the access code to themselves are not safe from it: one in three women has already spied on her partner's messages.
In many relationships, digitization has a negative impact on interpersonal relationships.
The professional article the Influence of Social Media on Relationships reveals how the use of social media can affect the partnership.
Everyone should ask themselves in their partnership how they can more consciously control the use of smartphones. Couples should therefore openly discuss how to use social media in a controlled manner.
And by the way: Sufficient privacy is also an important aspect in a partnership if the relationship is to work. Secretly browsing in your partner's smartphone is not the best way to behave.
1000 Questions for couples.
What you absolutely must know about your relationship - test your compatibility and grow deeper in love. Click here!*